At Evergreen Renovations & Roofing, we are dedicated to providing the best experience for you, our customer. Our goal is to make sure you achieve your goals when it comes to the appearance and functionality of your property. Your home can become your dream home and your home can work for you.
An ADU, or accessory dwelling unit, whether a renovated space, an addition, or a fully detached unit built from the ground up, can be the perfect place for in-laws or provide rental income for the future. Whether you have an apartment on top of your garage, a small house behind your main home, or even a basement apartment, you want it to look good and work well for you.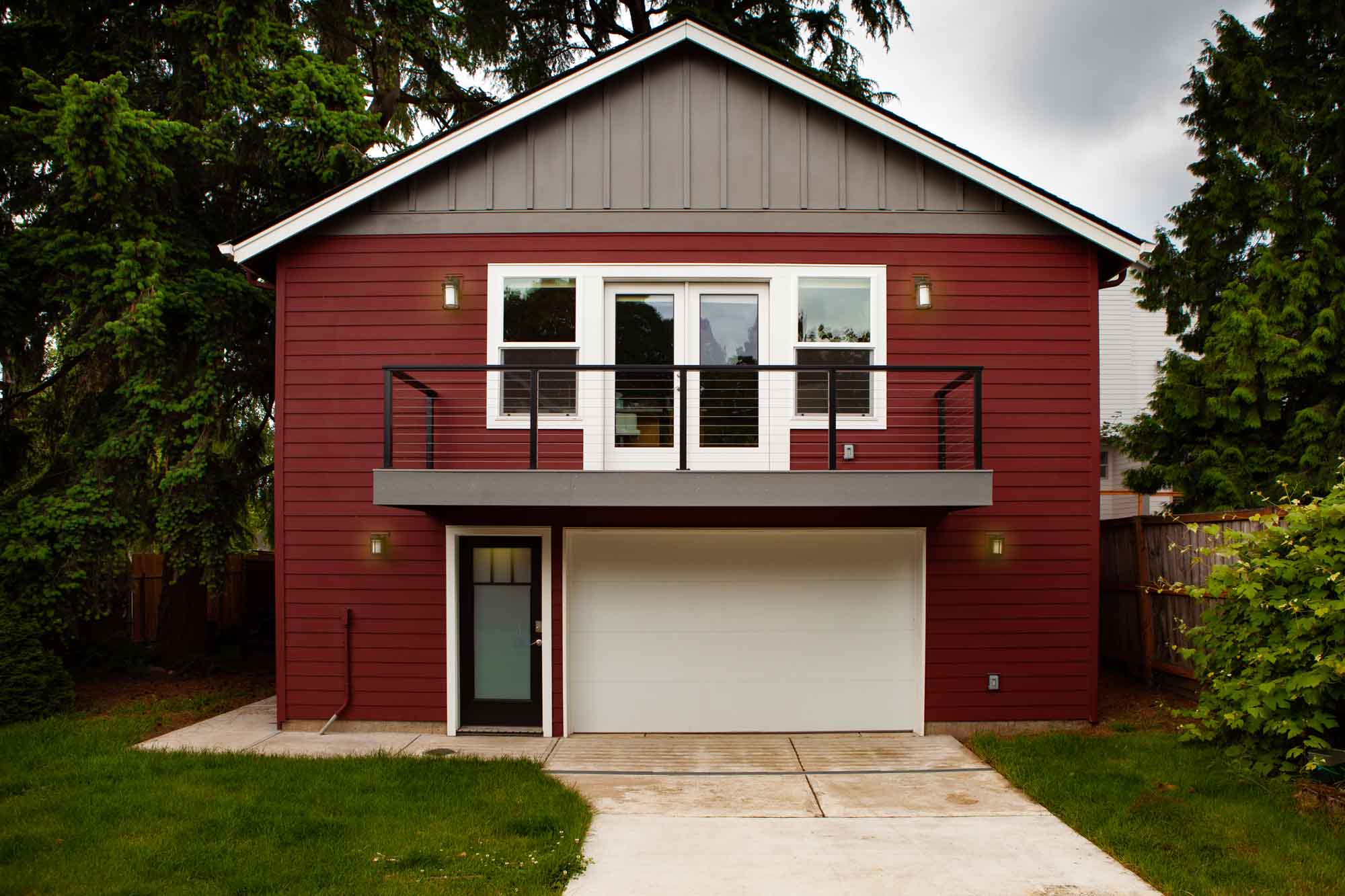 We design and build ADUs. We offer a free consultation and 3D rendering of our ideas. Our finely hone design to build process takes you from initial conversations to complete project with ease. Our team provides design, plans, permits, project management and construction services all under one roof, taking the headaches out of the building and remodeling process. We pride ourselves on getting to know you and your needs, creating a project custom tailored to how you live.
Accessory dwellings are not new ideas – as a matter of fact, they have been around for quite some time. This might mean you bought your house decades ago and it came with an ADU. If you are attempting to rent it out for an extra source of income, then it needs to be in good shape. Whether that means remodeling the bathroom or even re-designing the kitchen, we have you covered. ADUs are sometimes referred to as in-law units, secondary dwelling units, laneway houses and in-law apartments. No matter what you call it, you want your ADU to look good and function for you. Our team at Evergreen Renovations & Roofing has been trained to put you, the customer, first. We offer the best value in the industry and will meet your expectations and timelines. Let us help you bring your vision to life!
Remodeling Services: ADUs
Remember, we offer an array of remodeling services,including:

Backsplashes
New showers
New tub installation
Roof replacement
Windows
Decking
And more!
The guys came when scheduled, worked their butts off, and finished when they said they would. They cleaned up daily and cleaned up completely before they left. I am definitely recommending them and intend to use them for new counters and floor in our kitchen. Everyone I have dealt with at Evergreen has been responsive to any questions we have had.
Martha Gioia, Google Reviews

Interior Remodeling Services
Other Services
CONTACT US NOW
AND WE'LL BE OUT TOMORROW (OR MONDAY)
OR CALL US AT (503) 720-4699