A lot of companies say they guarantee their work, but we want you to know that with our family-owned business, we don't just give you a guarantee – we promise to do the best possible job. Our team is here to tell you that you can achieve the bathroom of your dreams without buying an entirely new property. Bathroom remodeling doesn't have to cost a fortune – as a matter of fact, you will be able to find very affordable solutions right here with us.
We know you want efficiency, affordability and beauty when it comes to your bathroom. Everything you are looking for, from fixtures to flooring, is just a phone call away. We are ready to listen to your ideas and to bring them to life. Not quite sure what you want? When it comes to bath remodeling, we have plenty of ideas. Give us a call if the wheels are starting to turn, so to speak – we can make sure you are sticking with a bathroom remodel plan which fits in your budget and works for your property.

Best Bathroom Remodel Services
We receive phone calls from locals in Portland and the nearby area who are looking for all sorts of modifications to their current bathroom(s). Some of those modifications include the desire to:
Add a sink
Add a shower
Remove a tub
Replace tiles
Create custom walk-in showers
Add sconce lighting or recess lighting
Install brand new tiling
Install new shower valves
And more!
You might not need to move around plumbing or make major adjustments in your bathroom to achieve the look that you want. We are here to help you to save money and we will treat you as though you are family – integrity is important to Evergreen Renovations & Roofing, and when it comes to your bath remodeling project, you can expect honesty and effective results.
If you simply don't like how your bathroom looks, we can offer some ideas – perhaps, for example, you should look into reclaimed wood panels rather than tile to achieve a cozy feel. Or maybe you want more space but don't think it's available – yet we know one way to achieve this is by using open shelving. Turn to us for ideas! We offer a satisfaction guarantee.
Evergreen Renovations & Roofing did an amazing job helping develop a plan for a home we purchased. It needed almost a full gutting. We couldn't be more pleased with the end result, care, integrity and quality during the entire process. Removal of walls, a complete remodel of kitchen and bathrooms brought new life to an aging home. Brian and Kayed were amazing to work with. So grateful!!
Sally Bowder, Google Reviews
Contact Us To Improve Your Bathroom!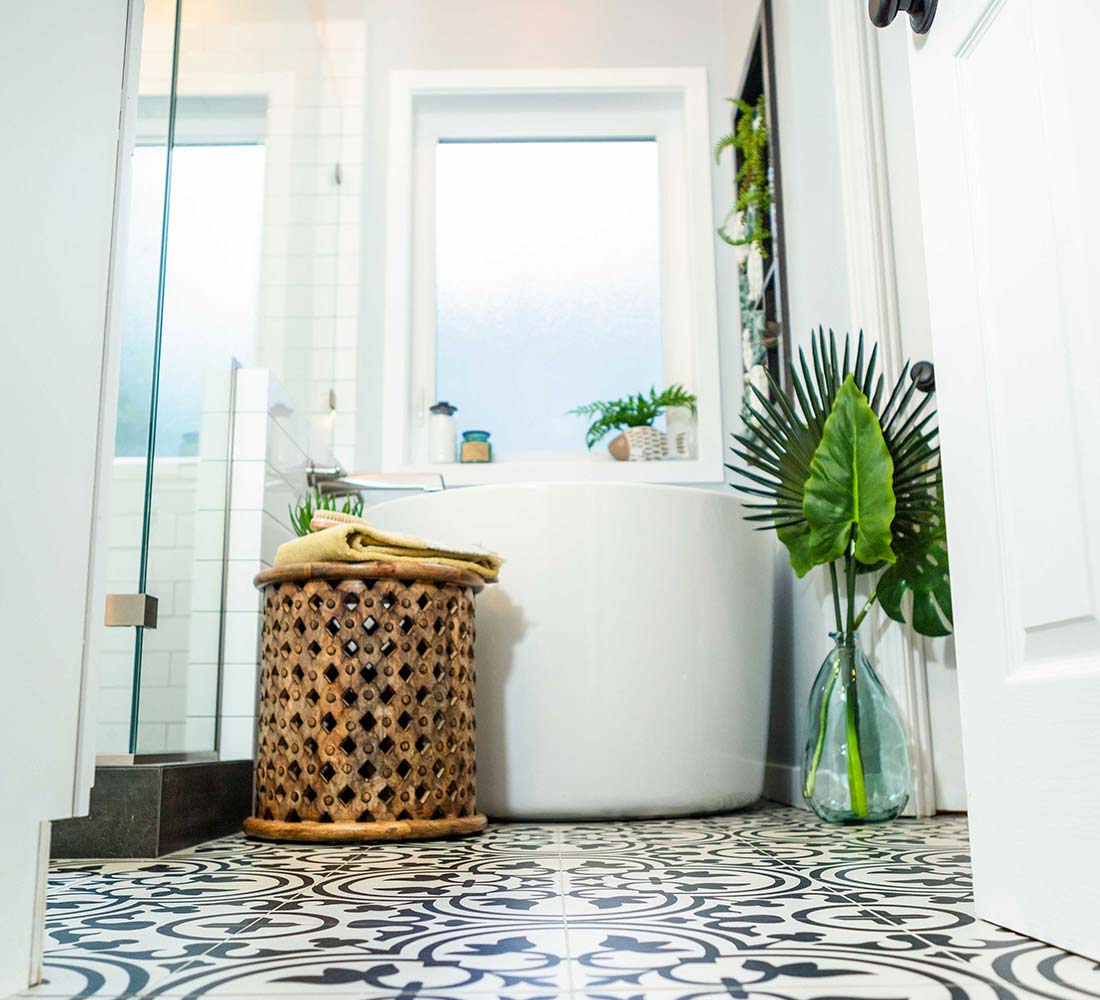 When the need arises for bathroom remodeling, simply reach out to us. We are here to improve the look and functionality of your bathroom. We've been working hard since 2009 to provide customers with the best results. Speaking of being committed to providing excellent results, we always clean up any debris or clutter left behind – check out our many customer testimonials to prove this statement.
Call our team today: 10074409398
Interior Remodeling Services
Other Services
CONTACT US NOW
AND WE'LL BE OUT TOMORROW (OR MONDAY)
OR CALL US AT (503) 720-4699