Your kitchen can make or break your home – if you walk into the room and instantly feel at home, you're obviously doing something right. But if you walk into the kitchen and want something better, then you are in need of kitchen remodeling services. Our goal is to make sure you are happy with this important room in your home.
Many people do more than just cook in their kitchen – they set up a cozy table, and enjoy coffee and meals here, too. Some people spend as little time as possible in the kitchen. But if you hire us for kitchen remodeling, you will want to spend more time in this room! A kitchen remodel can make such a huge difference. We are committed to excellent results and want to help you.
Kitchen Remodeling Services Done Right!
Ask us about:
New cabinetry
Installation of under-cabinet lighting
Recess lighting
New countertops installed
Installation of new appliances
Accent lighting
And more!
We used Evergreen for the first time about a year ago to install hardwood flooring and both crown and baseboard molding throughout our home, as well as to retexture and paint all ceilings. They were communicative and professional, and completed all projects right on schedule. We were so happy with them that within a couple months elected to hire them to remodel our kitchen. We met with Kayed to discuss what our wishes were for the new kitchen, and how best to utilize the space. He had some great suggestions for how to maximize the functionality and was clearly committed to giving us a kitchen we would love. The remodel included removal of everything, including two walls and a soffit, and then a buildout with custom cabinetry, conversion to gas stove, a HUGE island, new backsplash, etc. We had couple of "creative moments", stemming from our house having an uneven subfloor, and needing to tie in additional hardwood flooring to the recently installed hardwoods. These were issues that were clearly uncommon, but they figured out fantastic solutions and the end product feels intentional vs. like a fix. Throughout the process, everyone we met from both Brian and Kayed to each sub they used was fantastic (Victor especially seemed to be a regular fixture in our house and was fantastic at every turn). We are once again so happy with the end result, and (when we have the energy for another remodeling project) are already planning on using Evergreen to remodel our master bathroom!
Whitney Rhoades, Google Reviews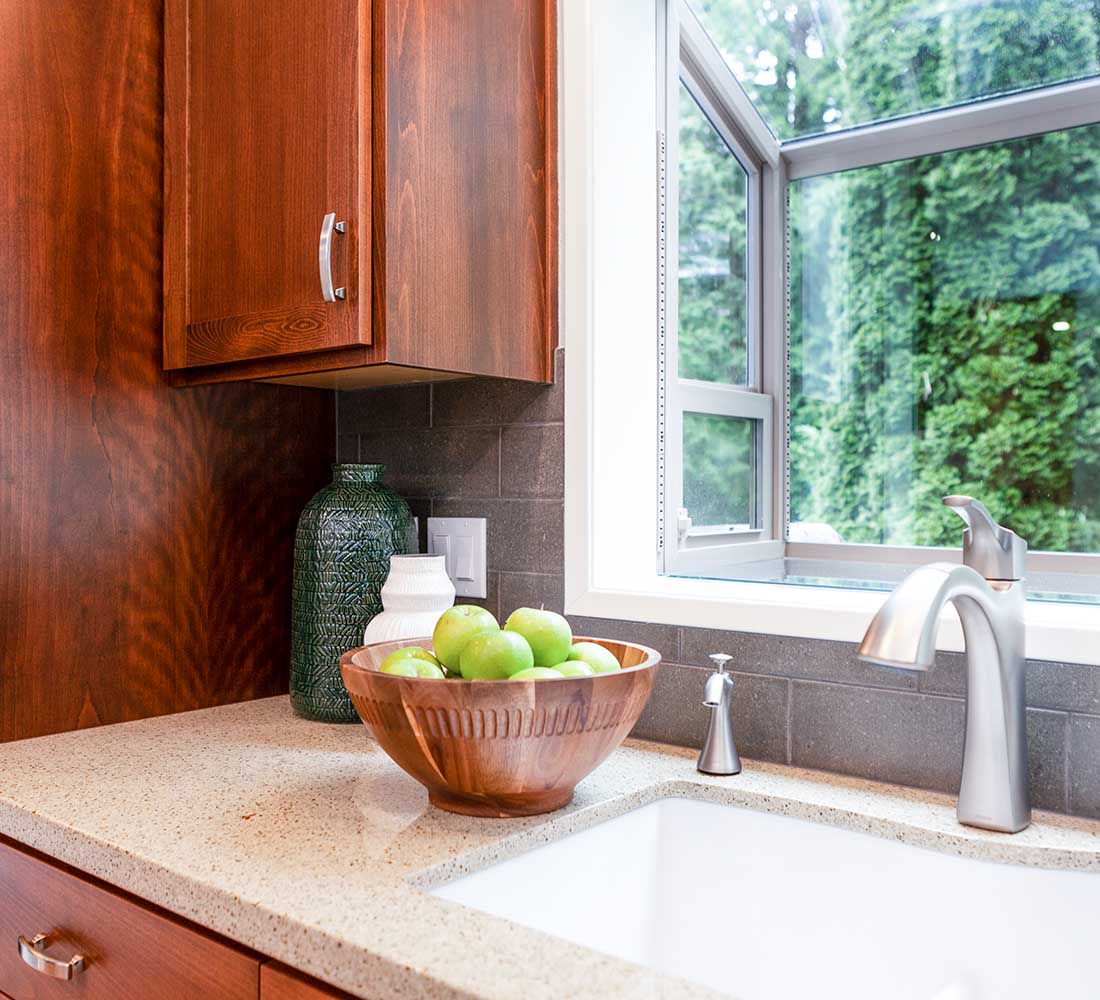 The Evergreen team did a wonderful job on our kitchen remodel and roof. Kayed was always available to chat and would often come over to our house on the weekend just to make sure we were on the same page and ease our concerns. Price was better than other quotes we got and the kitchen remodel included taking down three walls, taking down a chimney and putting on a new roof and gutters. Best quote I found for a new roof too. We trusted them with our house and we love our new kitchen.
Allen Owensby – Google Reviews
We started our kitchen remodel with a big, "I dunno". Meaning, we knew we wanted it remodeled but had no clue on what the end state was. Evergreen stepped up and worked with us, with MUCH patience, to provide options and once decisions were made, nail the design and specifics. The work was done very professionally and when there were some hiccups, and don't be fooled, any large home improvement project is going to have some, Brian or Kayed stepped up and made it right without hesitation. Brian and Kayed were both very professional and very fun to work with. Very down to earth guys who really cared about the outcome. I would highly recommend them and would use them in the future.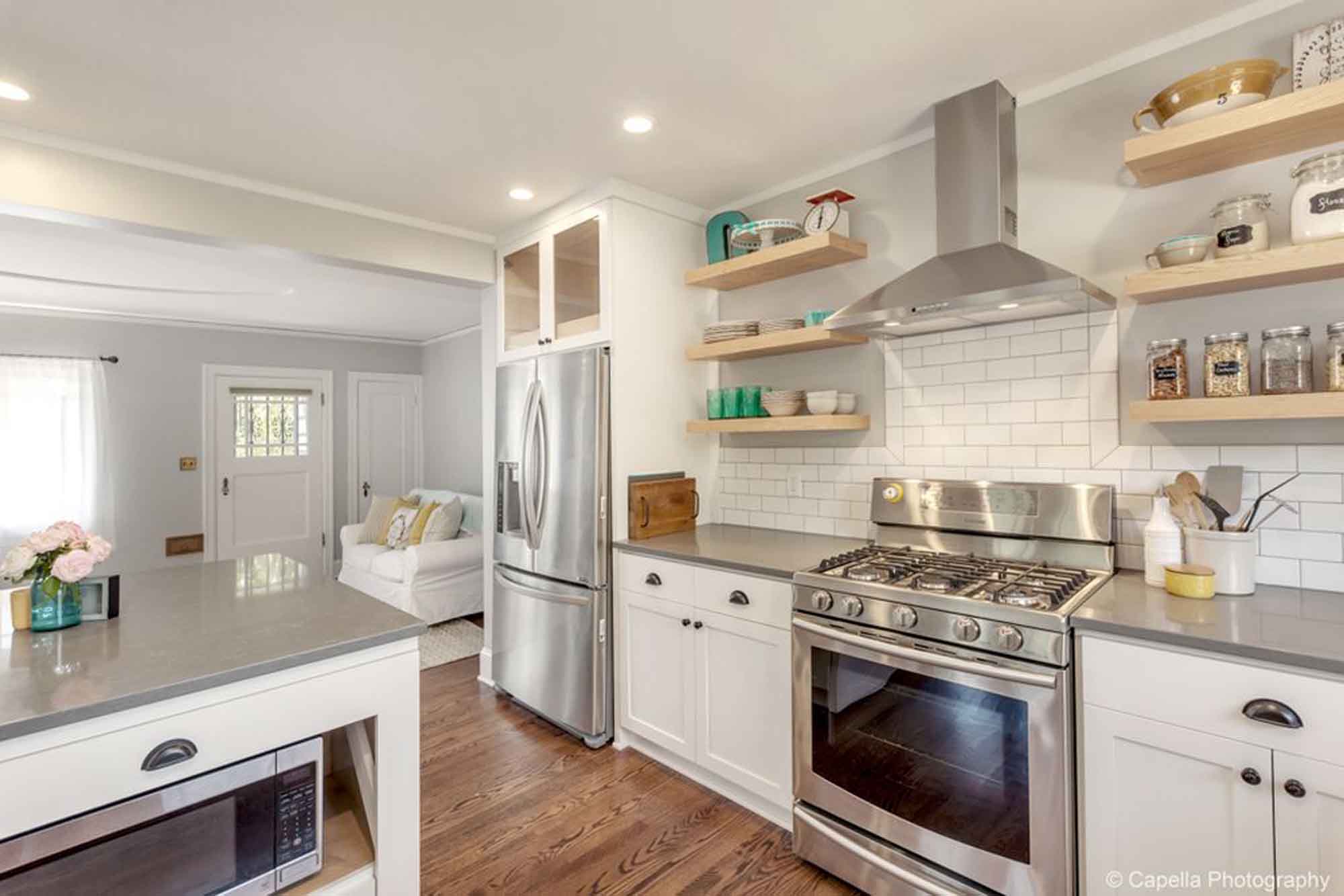 Affordability & Customer Satisfaction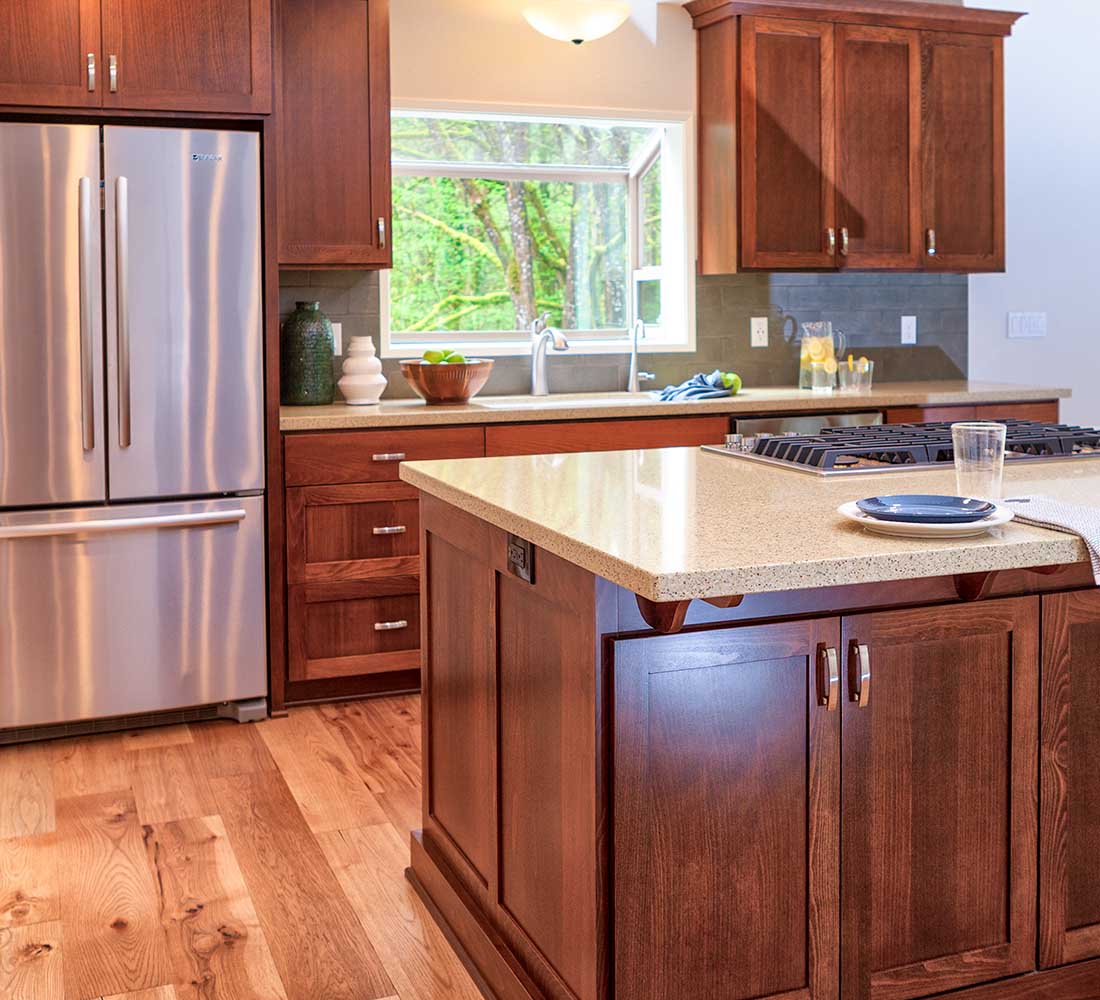 We want to make sure that your kitchen remodel offers everything you need for comfort, practicality and convenience. We want to make sure that the lighting is comfortable for you. We will see to it that your new appliances and cabinets are properly installed. Our team can help every step of the way, so if you aren't sure of the proper sizes or materials to buy in relation to products, just let us know. You can expect budget-friendly solutions with our team – not to mention, credit cards are accepted for ease of payment!
We're a local, family-owned business that always puts our customers first. Your kitchen remodeling job is in good hands with us.
Interior Remodeling Services
Other Services
CONTACT US NOW
AND WE'LL BE OUT TOMORROW (OR MONDAY)
OR CALL US AT (503) 720-4699